Summer is officially here & I couldn't be more excited! This season has all of my favs, from warmer weather to cuter clothes, to memories made at the beach. This year, I am even more excited about celebrating summer with a cold drink in hand! I was asked to participate in the #SayItWithPepsi campaign, sponsored by Pepsi at Walgreens. Although I have been compensated, all opinions are my own.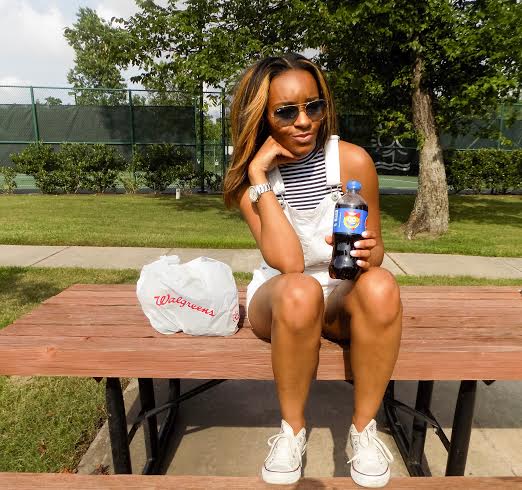 Summertime in Houston wouldn't be possible without some serious hydration and Pepsi at Walgreens is making it even more fun to do so! Embrace summer with the new #SayItWithPepsi bottles – featuring an array of over 200+ emojis, they are the perfect accessory for any and all of your warm weather plans. Maybe your venturing out into the local park, spending time with family or in the process of planning your ultimate summer adventure, find the Pepsi emoji that brings you inspiration all summer long.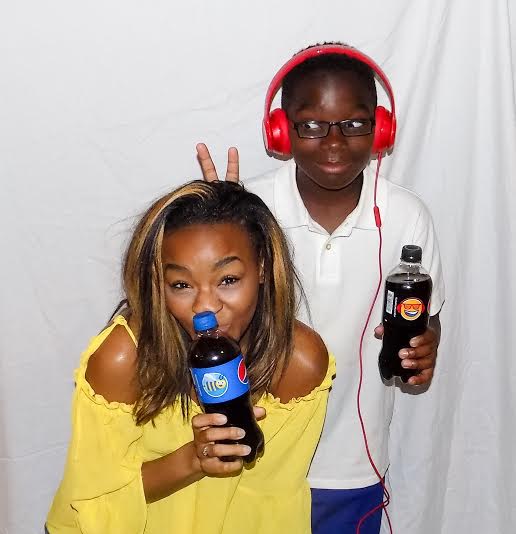 My brother and I decided to draw some inspiration from our own bottles the other day and ended up having way more fun than we anticipated! My Pepsi had an adorable bumblebee emoji on it which went perf with my off the shoulder top I was wearing and my brother's twinning game was pretty strong with his Pepsi Max…crazy faces and red headphones for the win!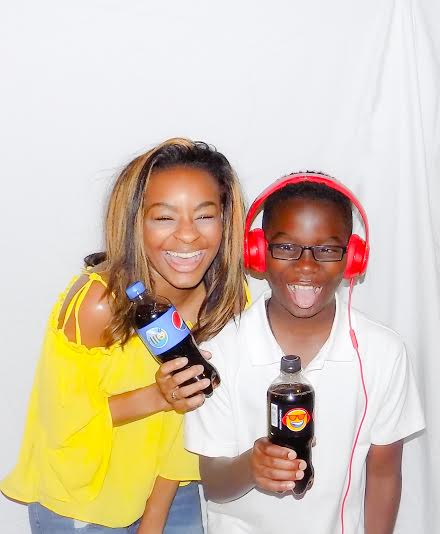 Since we're in Texas, you know I found a few bottles with cowboy hat emojis! Pepsi added some local flair to the emojis found in certain regions of the nation and I'm pretty excited to have found a few for the Lone Star State! And looking through the selection in Walgreens I just had to get the little guy with the bowtie and round framed glasses…still trying to determine if he's supposed to be a nerd or a hipster? Either way, that Pepsi bottle needed to join the others immediately!
From a bumblebee to a smiley face in a cowboy hat, you can choose the one that's right for you! On top of that, you can also choose different flavors such as Pepsi Wild Cherry and Pepsi Max.  And the best part..they are on sale now! During the entire month of June, you can get 2 bottles for $3.00 & earn reward points.
Be sure to stop by your local Walgreens to pick up your Pepsi now! Stay tuned for more of my summer adventures and see how I #SayItWithPepsi!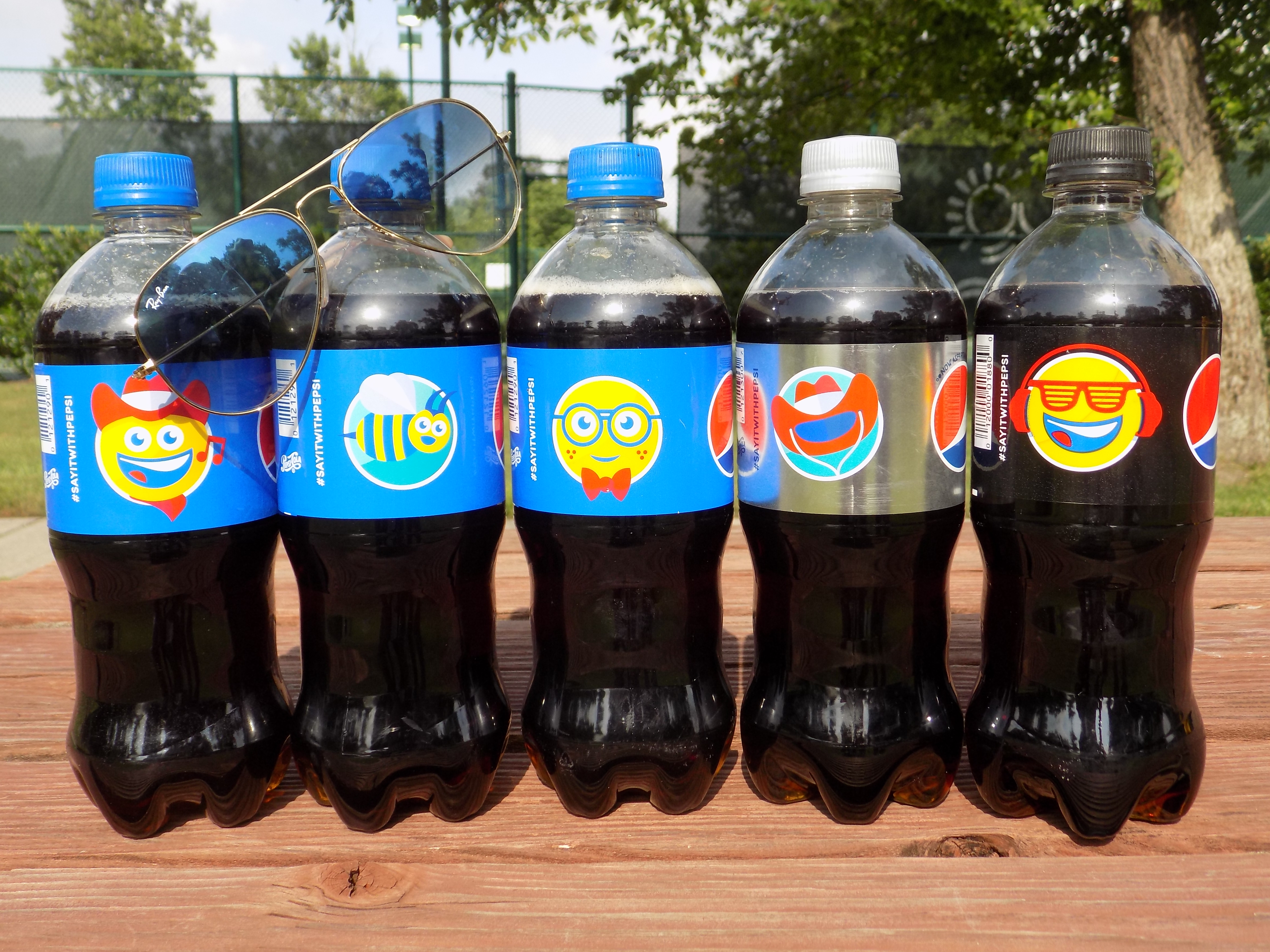 Mark your calendars! June 16, 2016 – July 20, 2016 you can share your favorite Pepsi emojis through the #SayItWithPepsi Instagram Challenge and have a chance to win a themed prize pack! Look out for my Instagram post containing ways to enter and sweepstakes rules closer to June 15th…get excited!  The link to all rules regarding the sweepstakes can be found at https://goo.gl/5fTsV1.