One of my favorite stories in the bible is the story of Shadrach, Meschach and Abednego. Long story short (read Daniel 3 for the actual text):
There was a King that told everyone they had to worship a statue of gold & if they didn't, they would be  thrown into a blazing furnace. Not just like tossed lightly, but literally thrown into blazing fire. Three men- Shad., Mesch. & Abed., refused to worship it. People got mad and brought these three men before the King where the King asked if what he heard about them was true- and they simply said "We do not need to defend ourselves in this matter. If we are thrown into the blazing furnace, the God we serve is able to deliver us from Your Majesty's hand. But even if he does not, we want you to know, Your Majesty, that we will not serve your gods or worship the image of gold you have set up." The king, shocked and appalled at what he had just heard, was furious! He ordered the furnace to be heated seven times hotter than usual-tied the three men up and threw them into it. This furnace was so hot that it burned the soldiers who tied Shad.,Mech., & Abed. up. The king immediately looked into the furnace to see if the three men who had dishonored him had been burned alive yet-and there they stood with an angel. The king was so amazed at this that he himself replied to what he had seen with these words-" Praise be to the God of Shadrach,Meshach and Abednego, who has sent an angel and rescued his servants! They trusted in him and defied the kings command and were willing to give up their lives rather then serve or worship any God other than their own."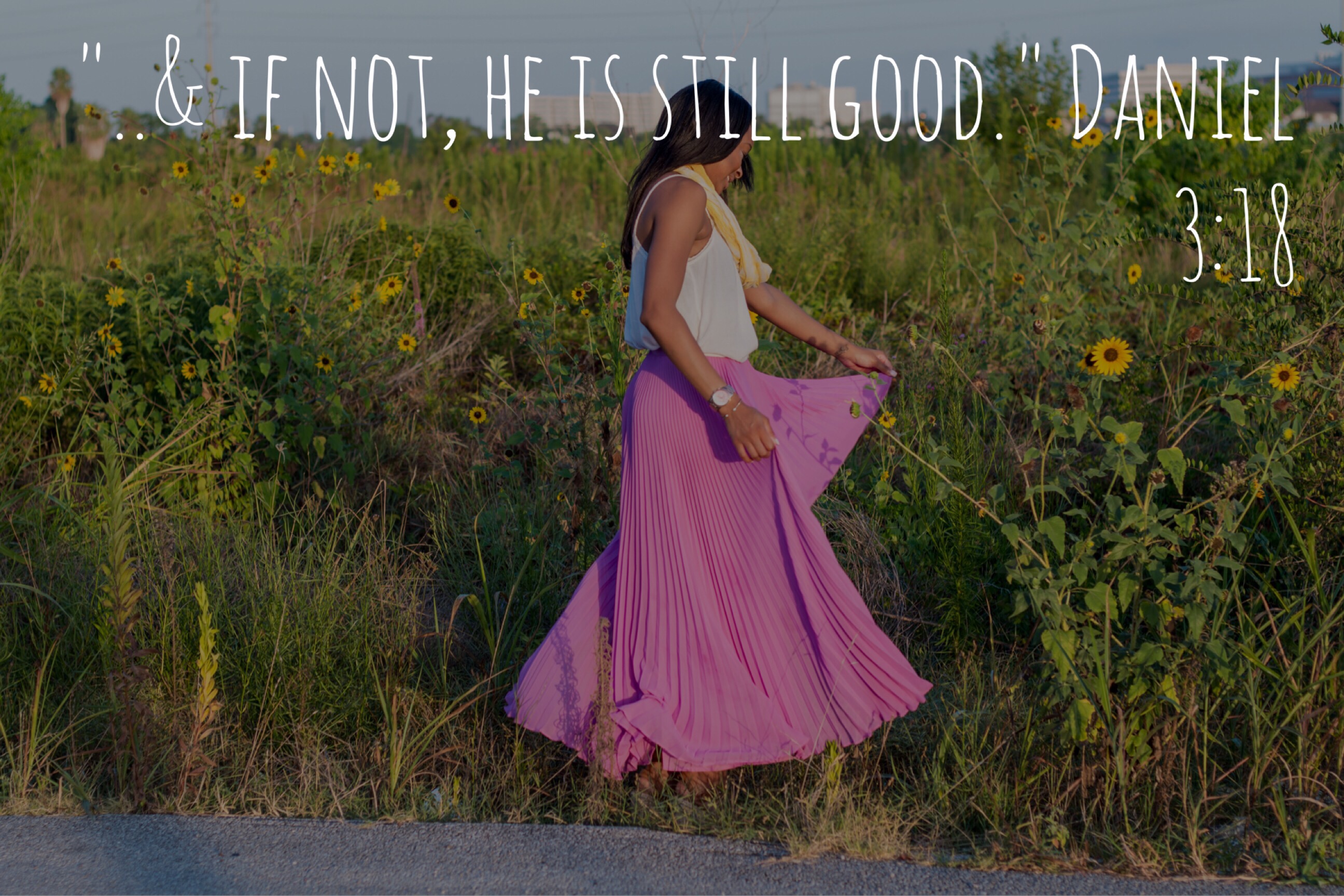 Lesson to be learned:
Staying calm and having faith is the most rewarding thing you can do during troubling times. If these three men would've freaked out, having no faith in God but giving all of their faith to their circumstance, who knows how this story would've turned out. But they didn't- they simply relied on their faith to get them through an impossible situation! And they got out-it wasn't in Gods plan for them to die yet. And not only did they get out- even the king himself said "Praise be to the God" of the three men.  If they would've gotten scared in the fire & stared screaming for help frantically, etc., that would've shown that they doubted God and let fear overcome their faith. Not only did they stay faithful and fearlessly believed they would be okay regardless of what happened, they changed someones view of their God because of their reaction to a difficult circumstance they were in.
 Moral of the story:
It's troubling times that you must keep pushing forward, relying on faith that everything will be okay." There are so many things that God has planned for each of our lives- we just have to stay calm-even during impossible circumstances- so he can do them. I mean…ya'll both can't do great things at the same time; sometimes you have to let God do work that seems earthly impossible to you- but so simple to him. People watch other people during challenging times-during arguments, during fights, difficult family matters etc. How great would it be to change someones perception of God in a positive way if they were able to see you get through hard situations with a smile on your face, knowing that everything is going to be okay- because of your faith alone. Have a fab weekend!
Until next time!
-B