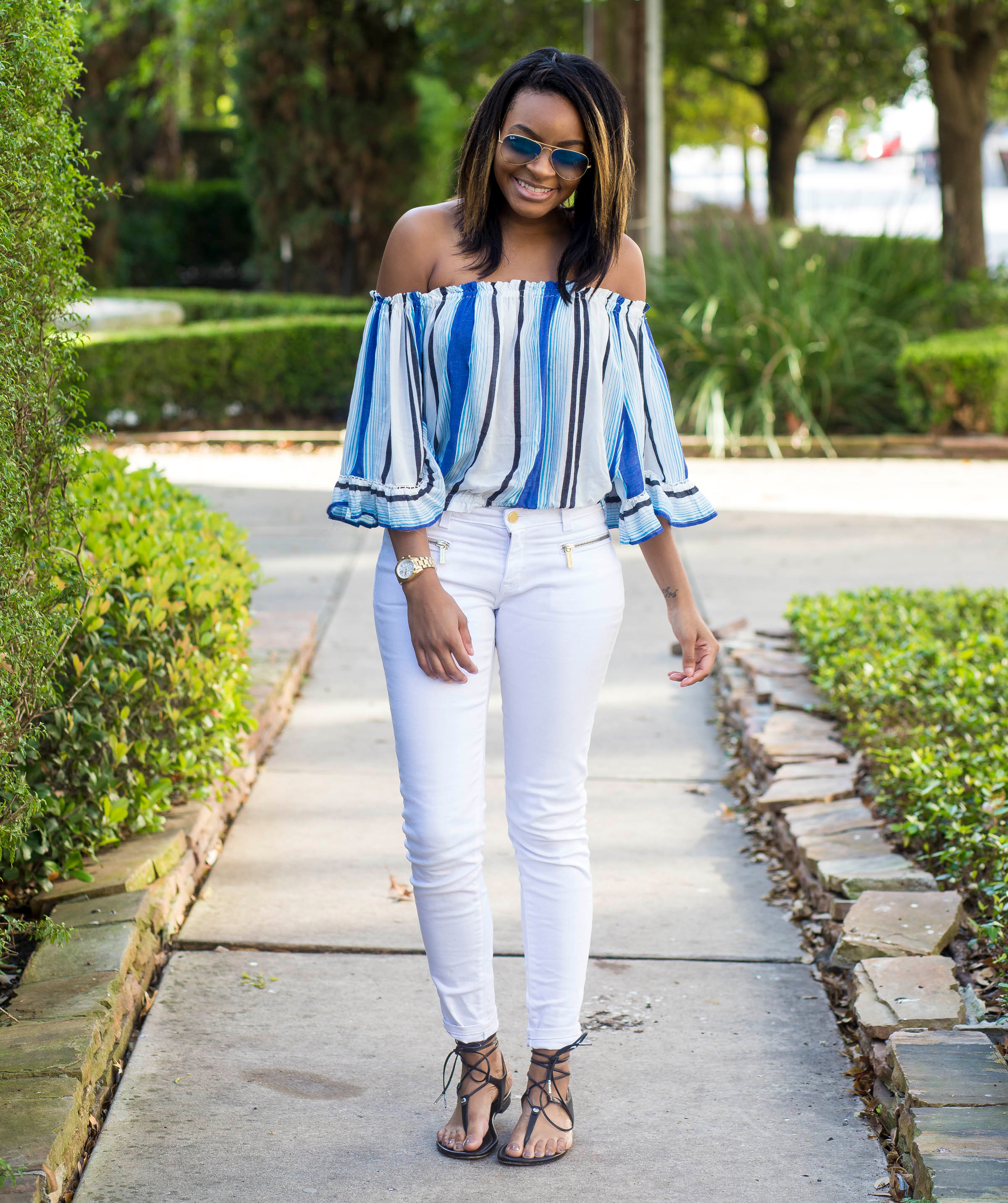 I'm so glad that spring is here ya'll- you have no idea! It's finally appropriate to wear off the shoulder tops, white jeans & lace-ups even though we've been wearing that for a few weeks here in Texas. I came across this striped off-the-shoulder at non other than my favorite, Lily Rain, & it made me get excited about warmer weather even more!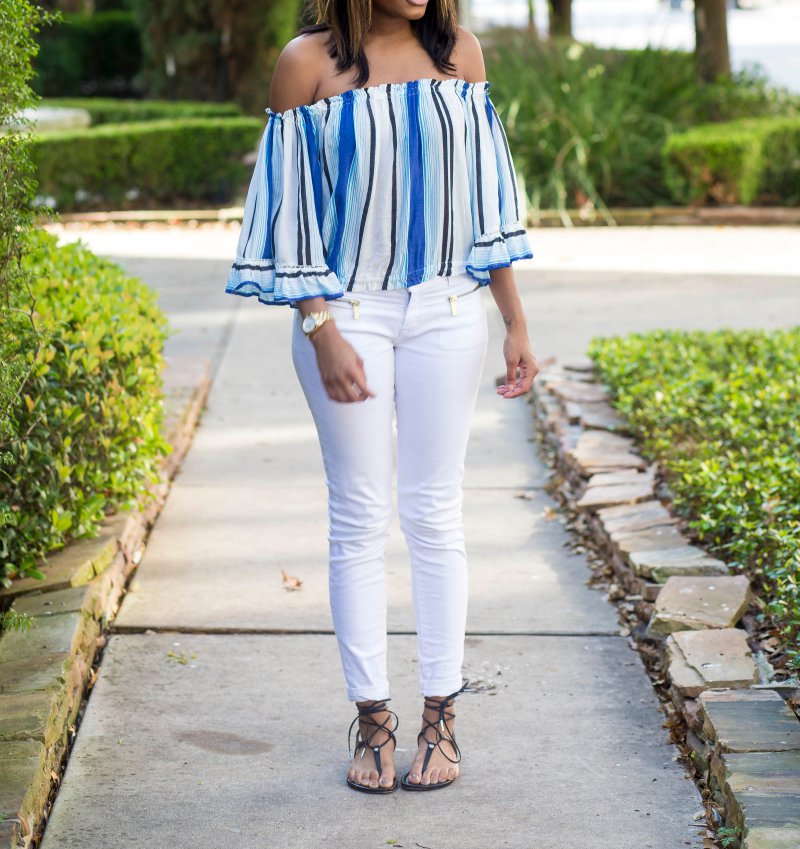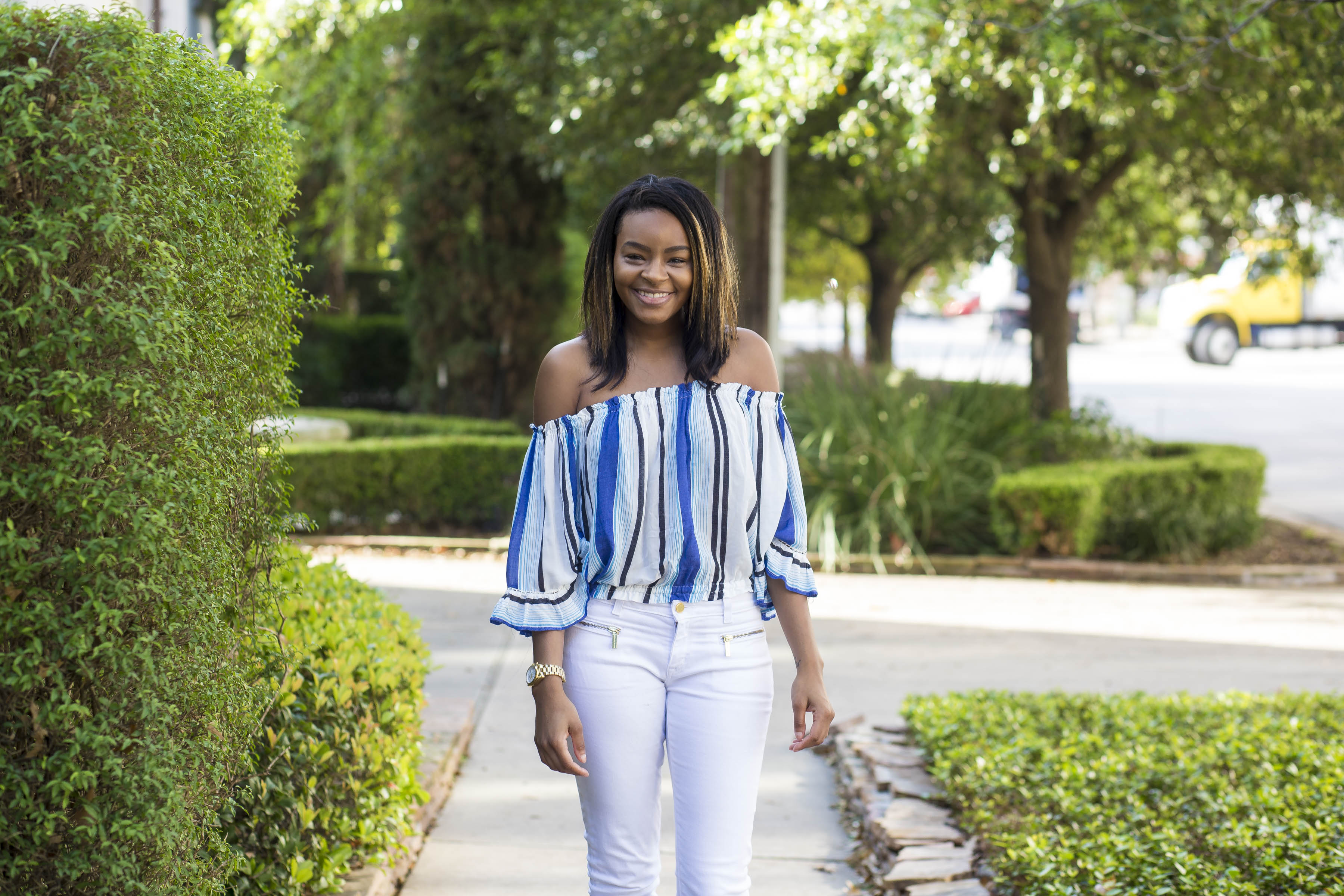 For this look, I paired my top with white denim- another favorite of mine. I stayed pretty simple with the rest of this fit, adding minimal accessories as usual. I am loving my new "minimalism" fashion, so keeping things "simple" is for sure my new thing. I switch my watch out on a daily basis- but everything else is pretty standard.  As previously stated, I love this top! Most of my off-the-shoulders are really long and flowy, so I like how this one is a little bit more short and tailored. In addition to this, I love the color palette! Shades of blue go well with many skin tones and are great for spring! To keep it simple, these tones can be paired with white as show. To make things even more casual, pairing blues with denim is an even more laid back look.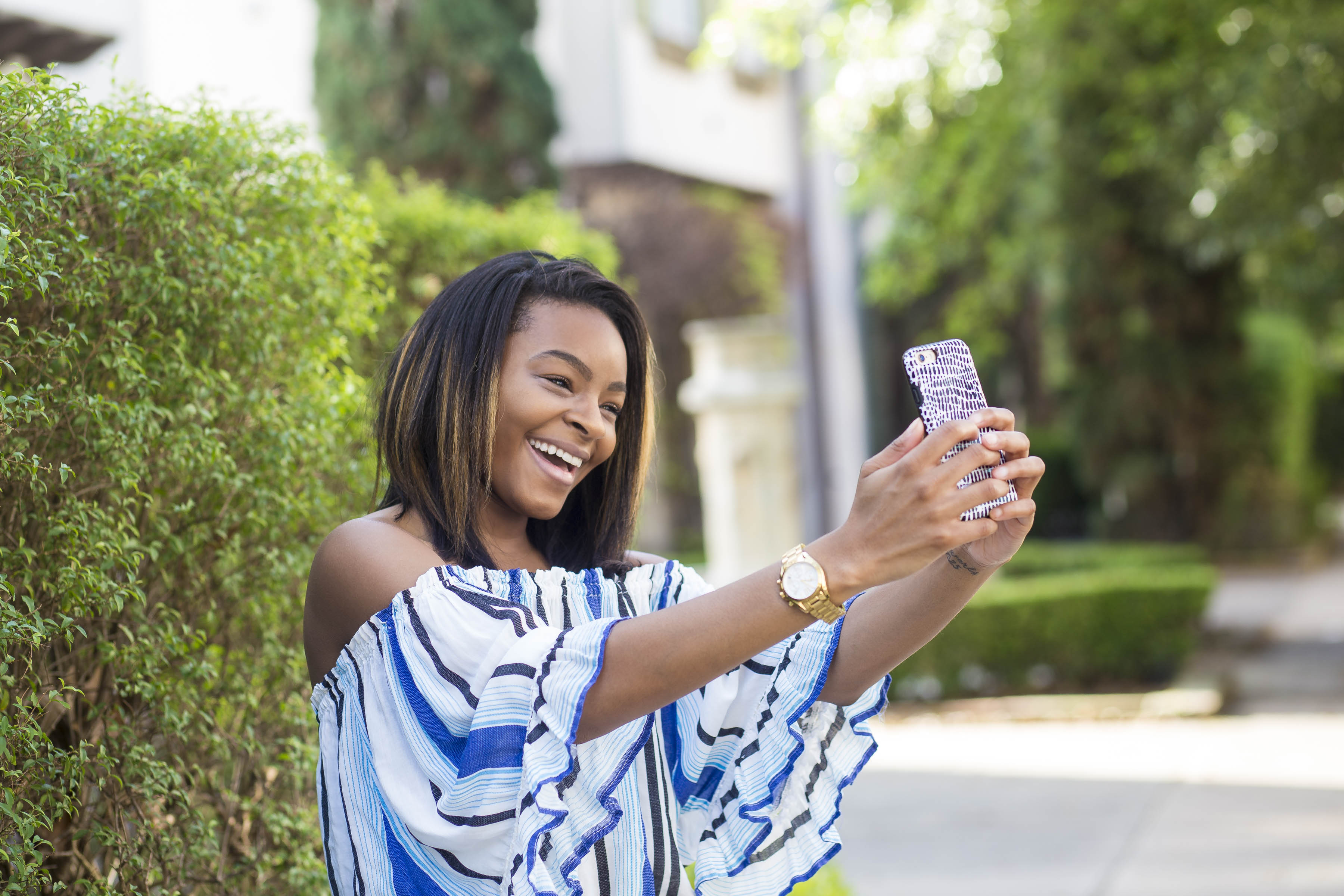 With sandals season being here, it was time for me to dust off my favorites. These MK lace-ups are so so comfy and go with almost anything! Brown is my go-to shoe color, as it can be seen as dressy or casual, depending on how you wear it, but these black ones are great too! Either way- I know I'm not the only one who is happy that spring time is finally here! What's your favorite go-to spring style?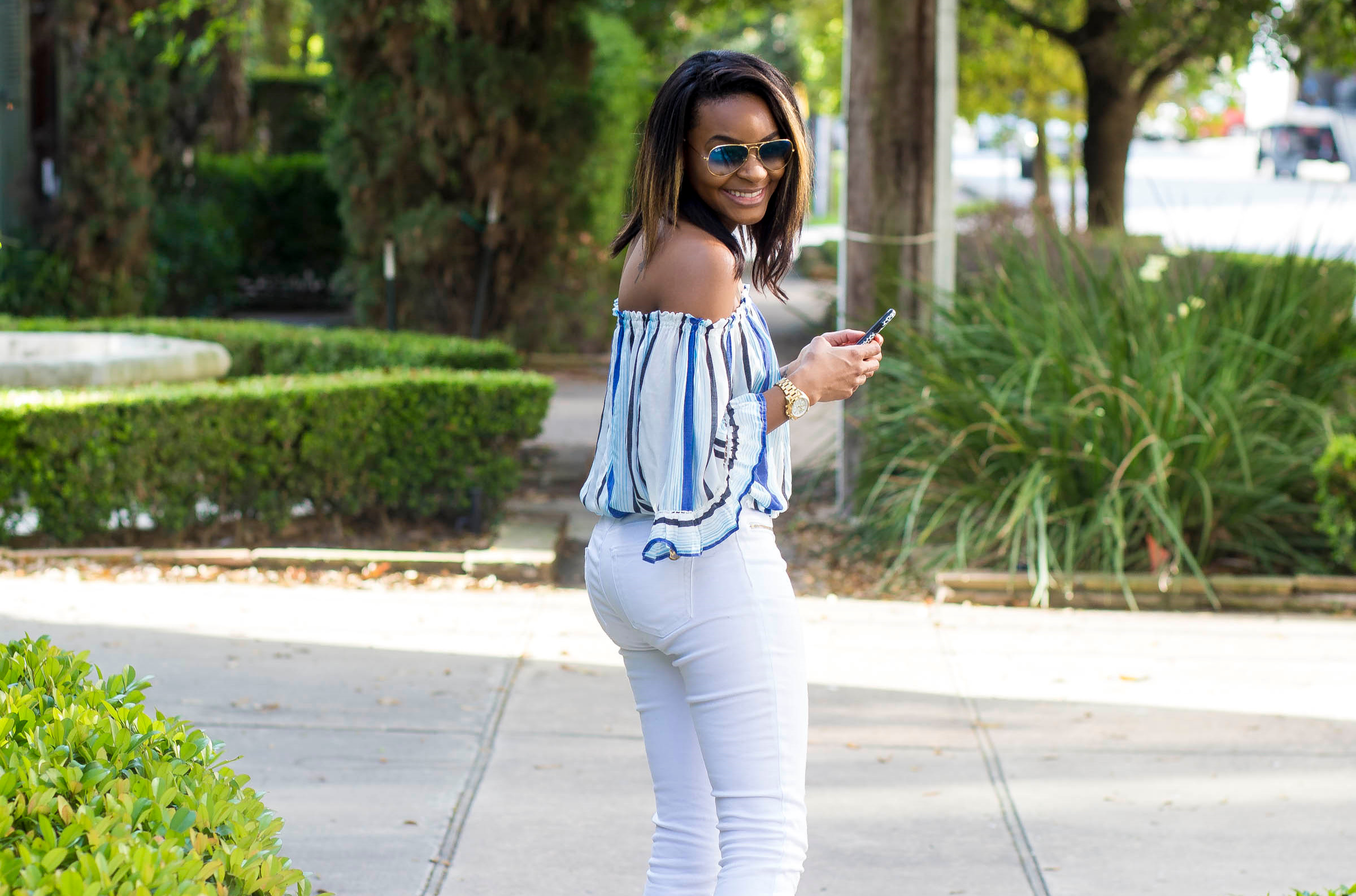 Until Next Time!
-B