Okay- so we all know comfort is totally my thing. Most days, I can be caught wearing something casual and dressing it up in the easiest way possible! This look is no different- this shirt is pretty much like wearing a big sleep shirt all day! It's super simple but can be easily dressed up as well. Perfect for running errands, or even a quick lunch with the girls- this look is def one that I wear often.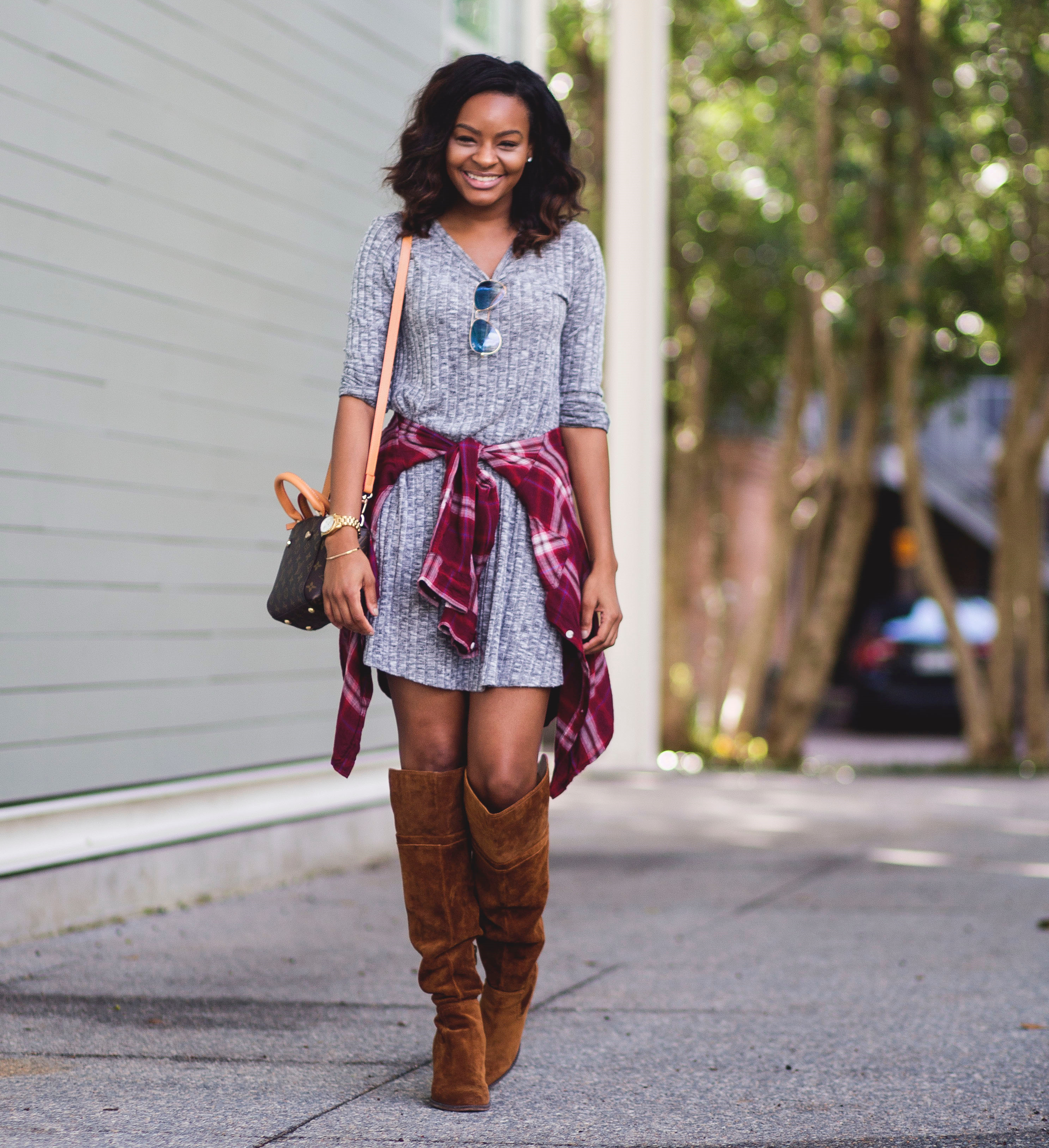 For this look I went to my go-to over-the-knee suede boots & a waist wrap. Perfect for me, I'm always cold so tying a long shirt tee around my waist always comes in handy. Accessories for this look were minimal (as always), again keeping it simple.  A watch for me is a must & I am almost always wearing a pair of studs. This is one of my fav looks for "Houston Fall" aka not cold at all but late enough in the year that I can pretend it's cold outside by wearing boots (haha!).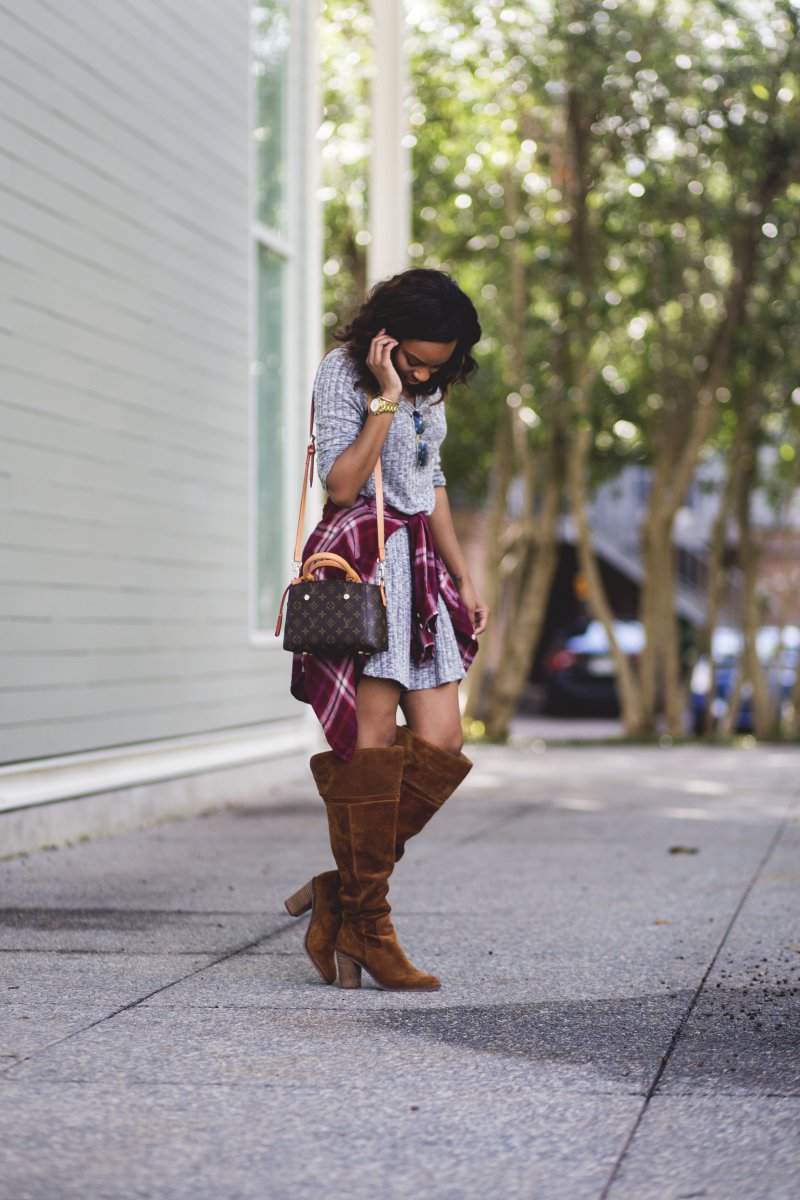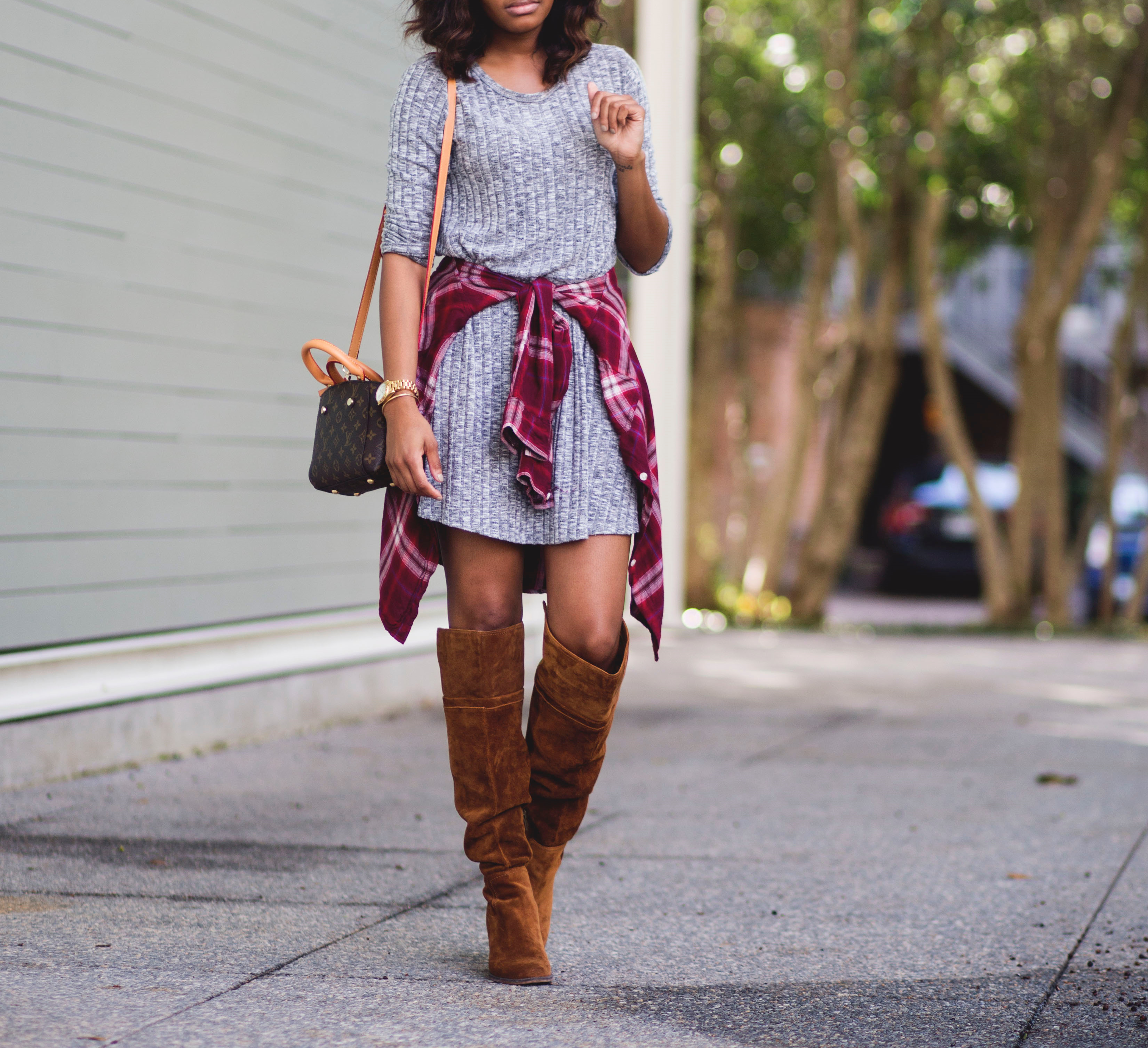 As much as I complain about the "fall" here in Houston, I secretly love it. The only thing I wish we had was snow- the holidays just don't seem the same without it. Also- I wish that the leaves changed colors faster. At least that way, I could "pretend" that winter was coming. Anyways- none of that really happens here in Houston, so I will just have to continue pretending.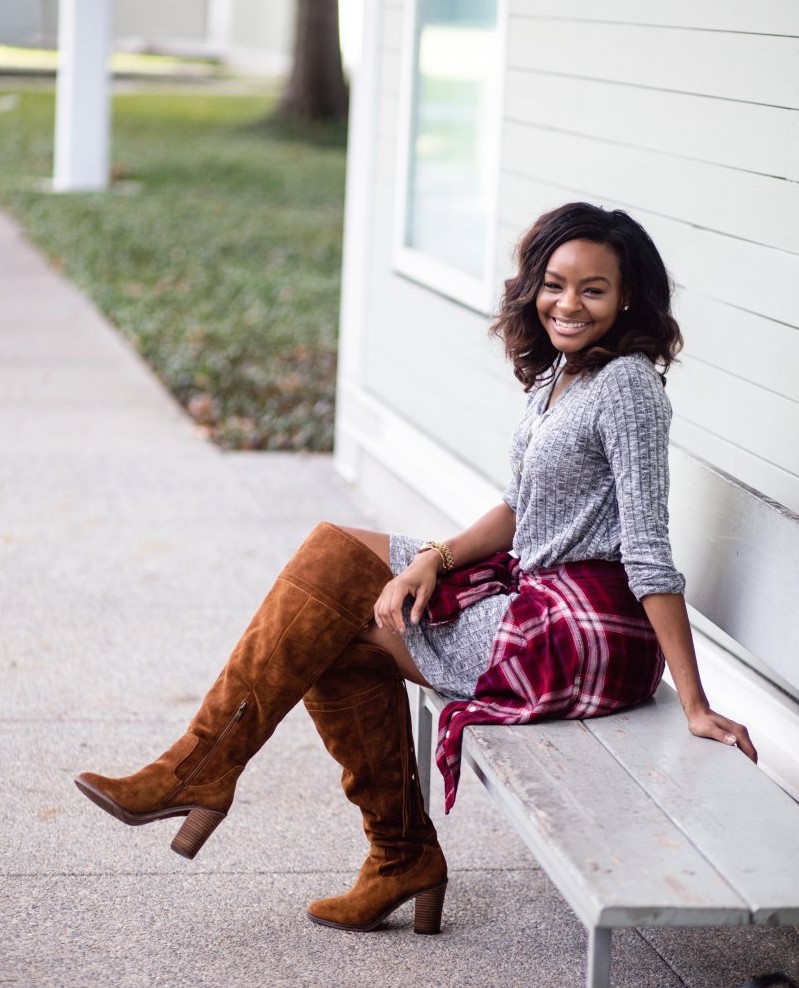 One thing I do love, though, is that since I don't wear my boots as often- they last forever! That  doesn't stop me from getting new ones though, especially when they are on sale! I have rounded up my current fav boots all under $100 below. Even if you currently don't need any- Christmas is right around the corner and I'm sure someone does!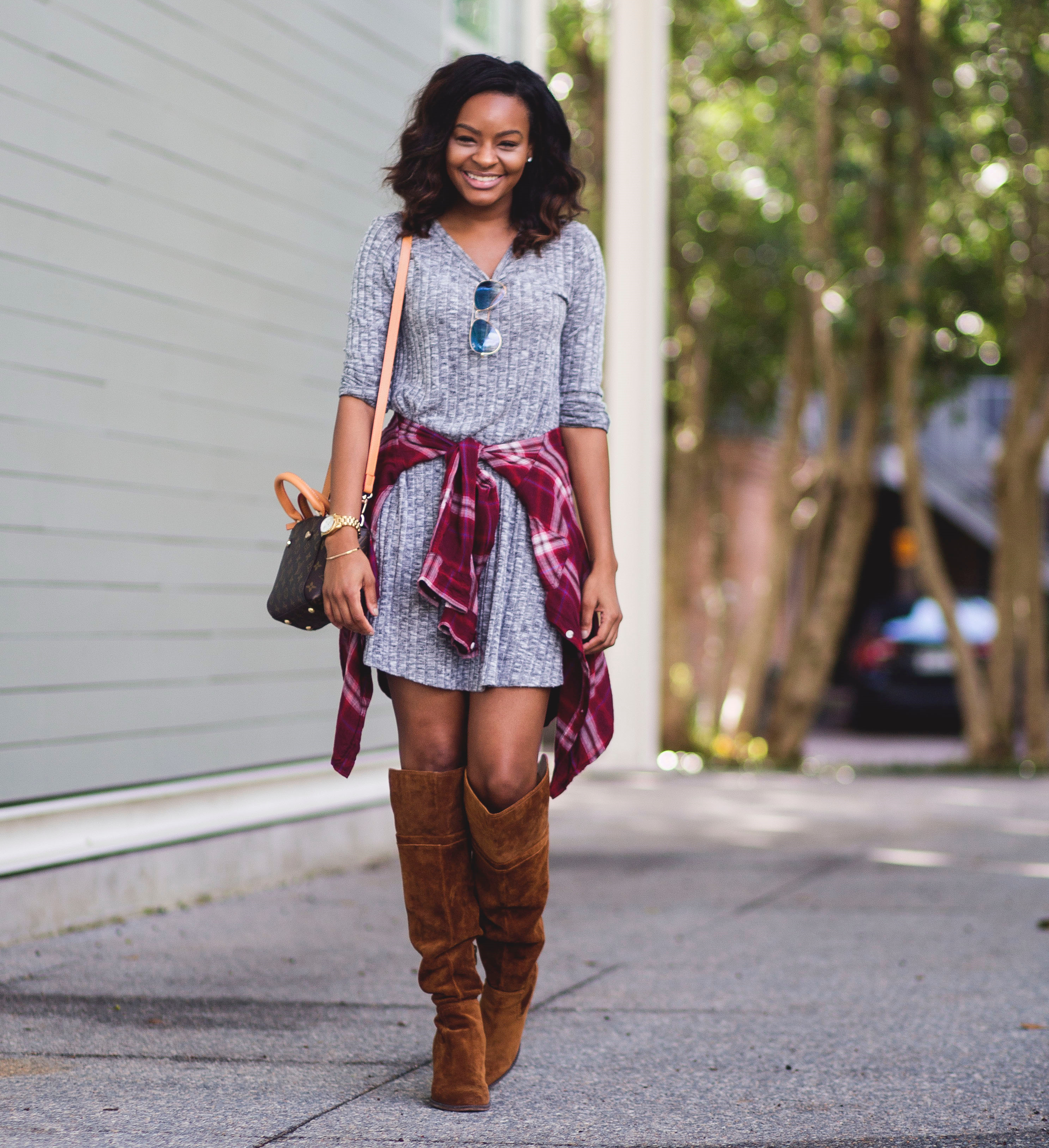 Until Next Time!
-B