The #SweaterWeather we had in Houston for the weekend is clearly over, so this velvet top is my best bet at pretending it actually feels like fall in Texas! Lucky for me, I snagged it up at Target and have been wearing it ever since. I must say, when I was younger I hated velvet. I remember velvet dresses- I thought they were itchy and wanted to stay as far away from them as possible. Now, I love velvet and it's so comfy! Although I'm not into velvet shoe yet (still not my thing) velvet tops are a current go-to of mine.
Living in the South, it's always a struggle during early Fall to actually wear a "Fall wardrobe". It's cold (really like 50-60) in the mornings, but turns to about 70+ still in the afternoon! Fur is out of the question (trust me), and so are boots really, so this short sleeve velvet top is perfect. I love the detailing also- it has a pattern so you don't even have to add anything else accessory wise with it if you don't wait to! Just throw on some denim & you are good to go- or tuck this top into a fun skirt to add  little extra fab-ness to your look!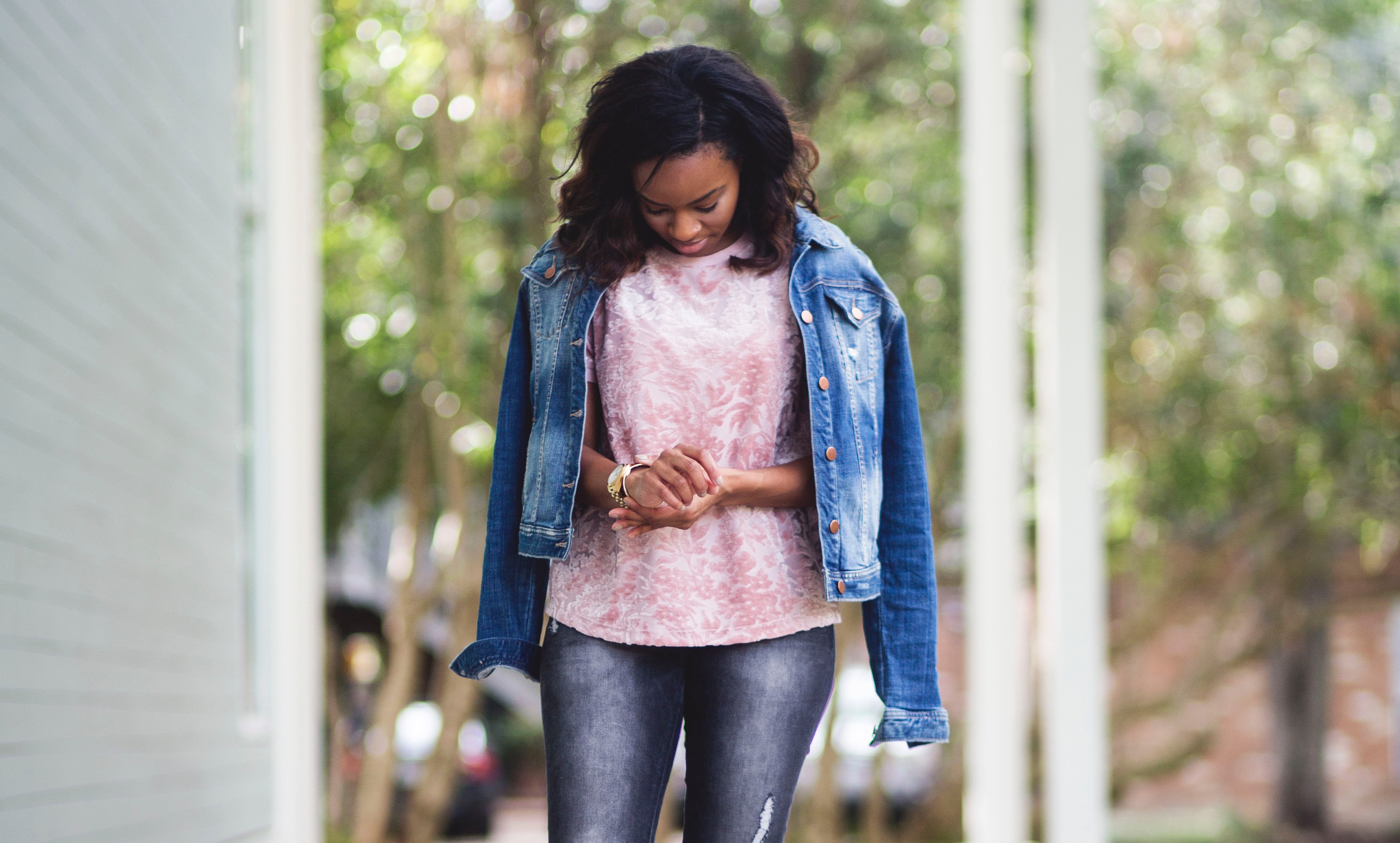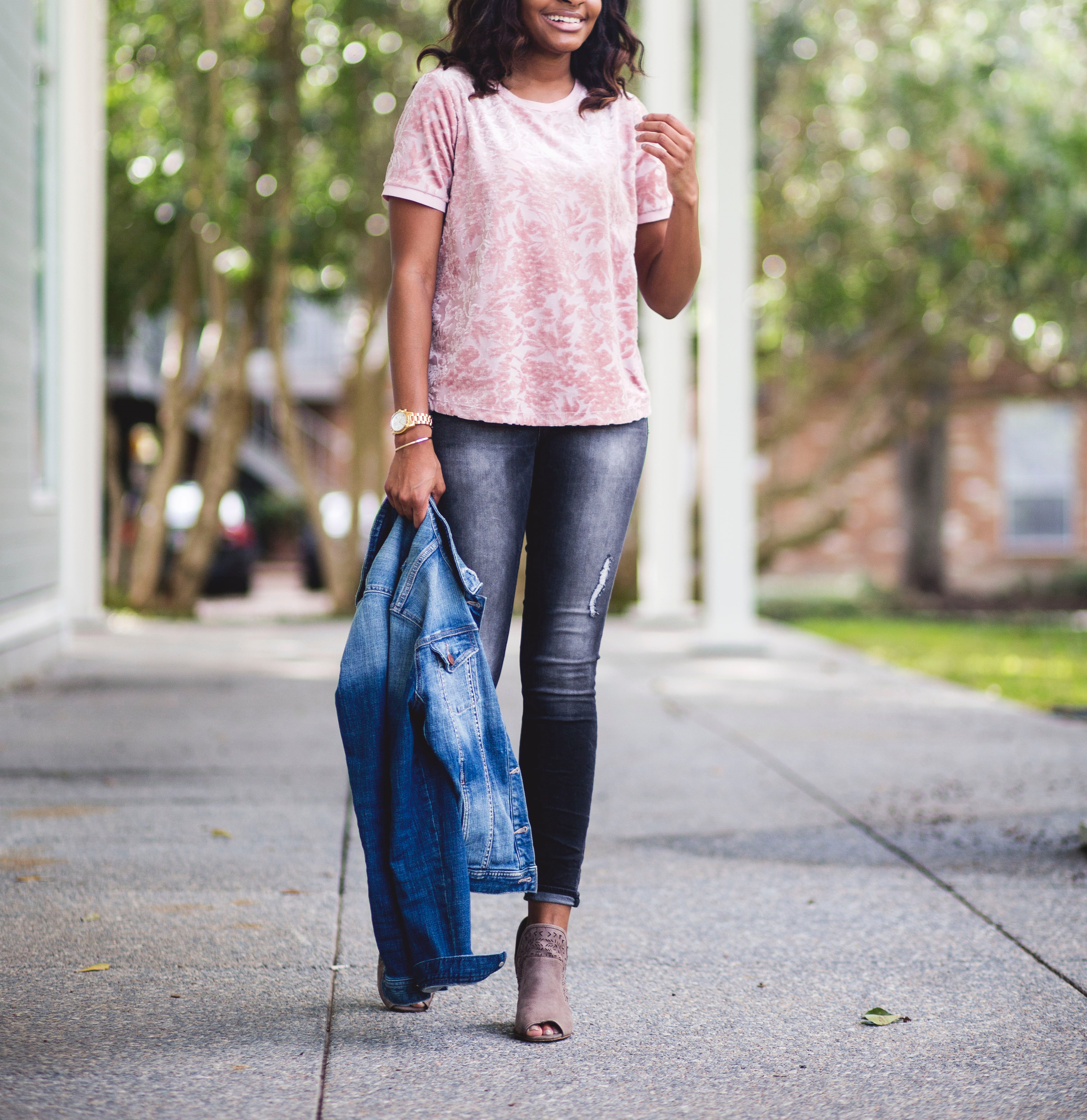 For this outfit in particular, I keep it simple (as always), pairing it with some basic grey-ish denim and some booties! I added a denim jacket just for fun and of course wore my favorite booties. I linked all of my fav booties previously, and these ones were for sure on the list. I feel like the more I wear them, the more comfy they get!
More Velvet Items (Most Under $50!):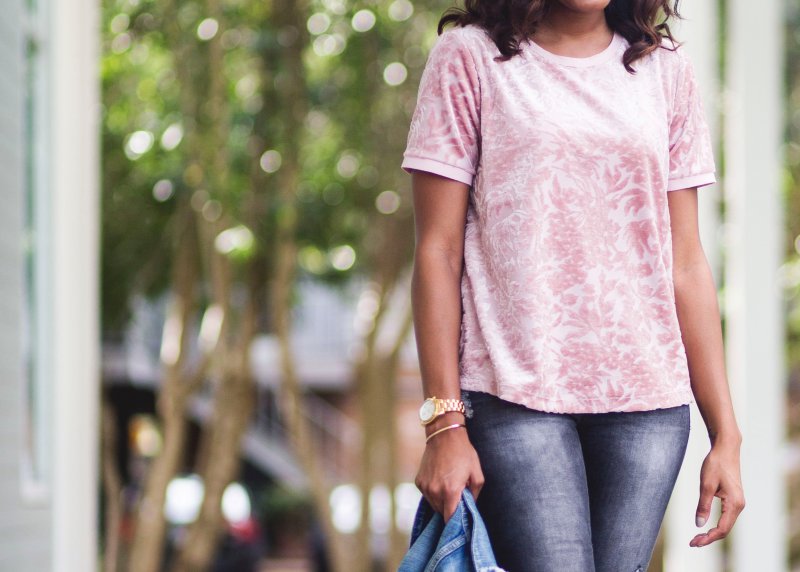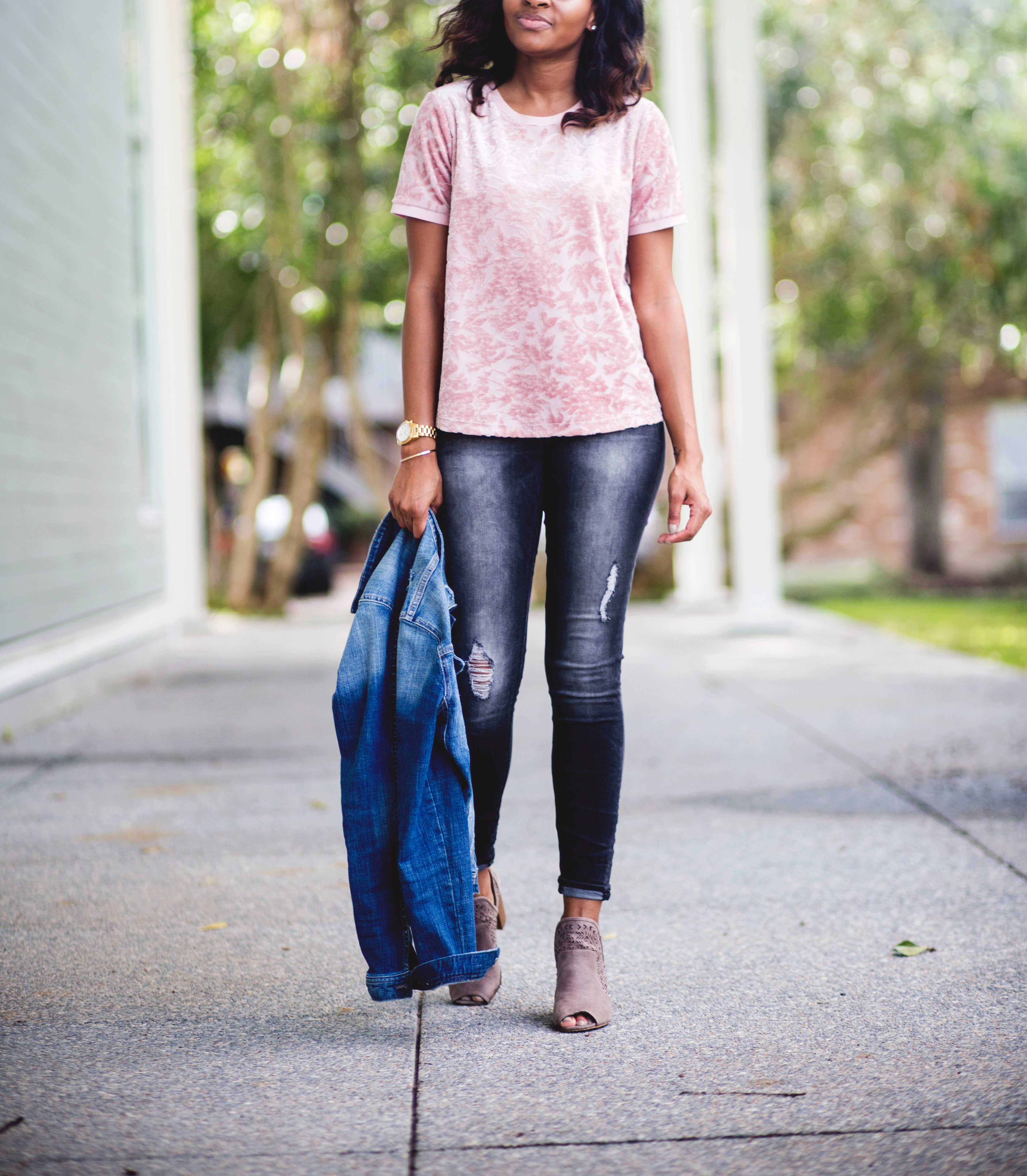 No complaints about the weather though, it's been so nice here. I do wish that it snowed during the holidays, but these nice fall days are nothing I would even trade for snow. No fur for me (for now anyways), but I'm totes okay with that!
Until Next Time!
-B