Most of the time, I follow the rules. When it comes to fashion, I never have & never will. I mix black with brown, wear stripes with other prints, and most importantly, I always wear white after labor day. I think that fashion is a way for individuals to express themselves, therefore- rules should not exist. Many people live by the whole "No white after September" thing, and most don't even know why this rule was created (keep reading for all the deets!).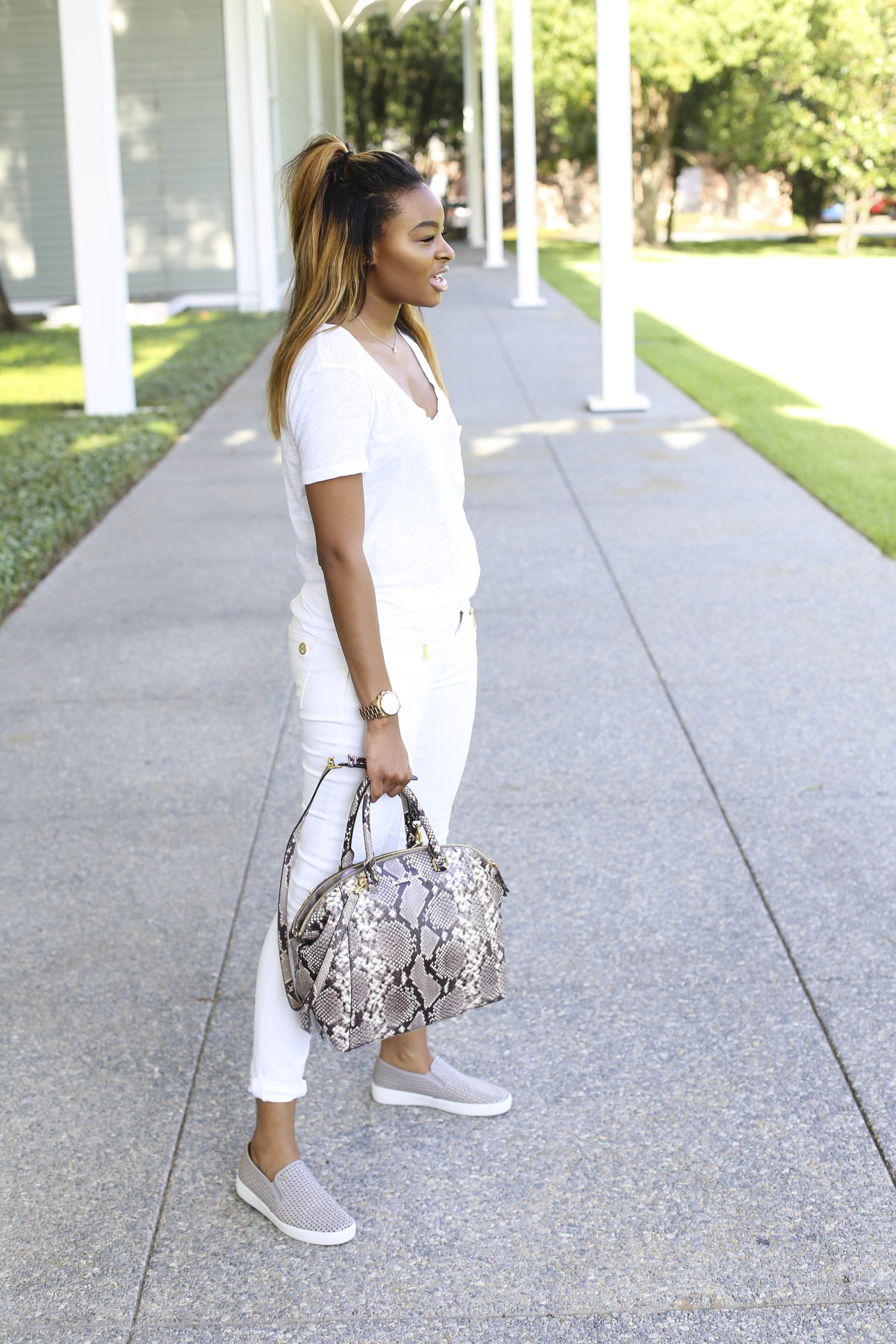 It has been said that the rule to only wear white after Labor Day was created in the 1900's as a way to depict the poor from the wealthy. Back then, wearing white meant that you weren't only fashionable, but were well off enough to afford luxury items. After the Great Depression, many who beforehand couldn't afford white clothing suddenly could, allowing the "no white after September" rule to separate the two social classes from each other. If you followed the rule, you were clearly in "the know." If you didn't, you were seen as someone who was new to the fashion scene. Sooo silly right? (I know!)
Needless to say, white after Labor Day is totes acceptable. Below are my four reasons why:
1. You are your own personal stylist.
As I said before, fashion is a form of self expression. If you want to wear black head to toe 24/7- do it! If you want to walk around in crazy bright colors & bold accessories- do it! No one has a say in what you want to wear. Dress for yourself- & yourself only. Only you know what you're most comfortable in.
2. White in the winter is actually a "new trend."
This year, many fashion police have been talking about a "winter white", which is basically just white clothing. Last year, nude was worn in the winter along with soft pink. This year, white in the winter is more popular than ever! Not only is okay, but wearing white all year long has also recently been encouraged by many retailers. Some have even extended the trend further by creating many items in a cream color as well, for those who are not as bold as to wear pure white during the colder months.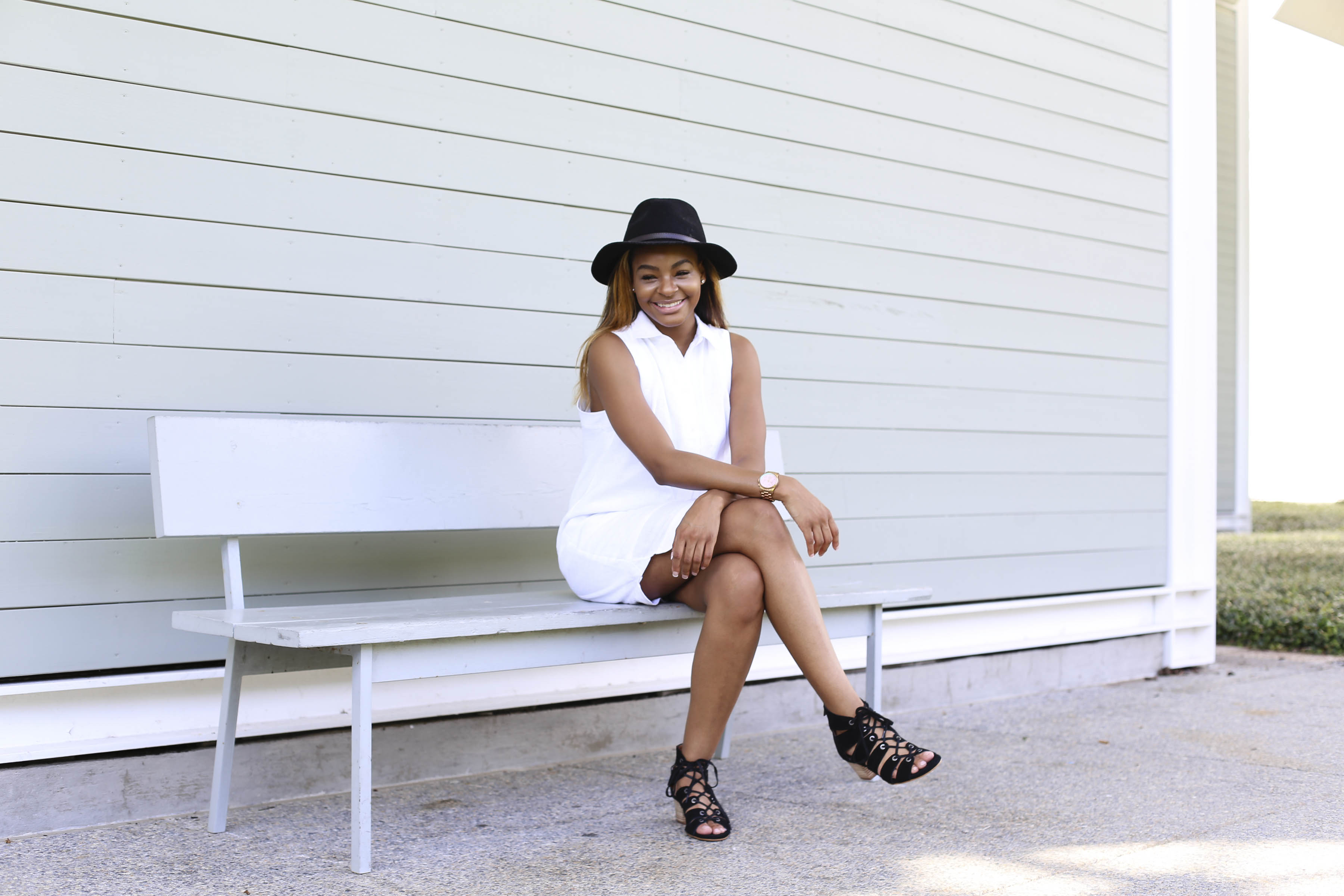 3. White is a neutral-therefore always acceptable.
White matches everything! Every print, every pattern. A pair of white denim can easily transform from day to night with a switch of shoes and a second layer. Therefore, white is always needed. Wearing white all year long expands the possibilities in your closet & allows you to actually be more fashionable in the crowd. Because some people actually still do follow this century year old rule, not following it will make you stand out!
4. Do you, Boo Boo! 
Because, who cares! I've said it before & I'll say it again..be who you want, wear what you want! End of story, case closed. If someone has something to say about what you decide to wear, that's okay. At the end of the day as long as you are happy with yourself, that's all that matters.
"The most important relationship you have in life is the one you have with yourself. And then after that, it many be hard work but you can actually design your life." – Diane Von Furstenberg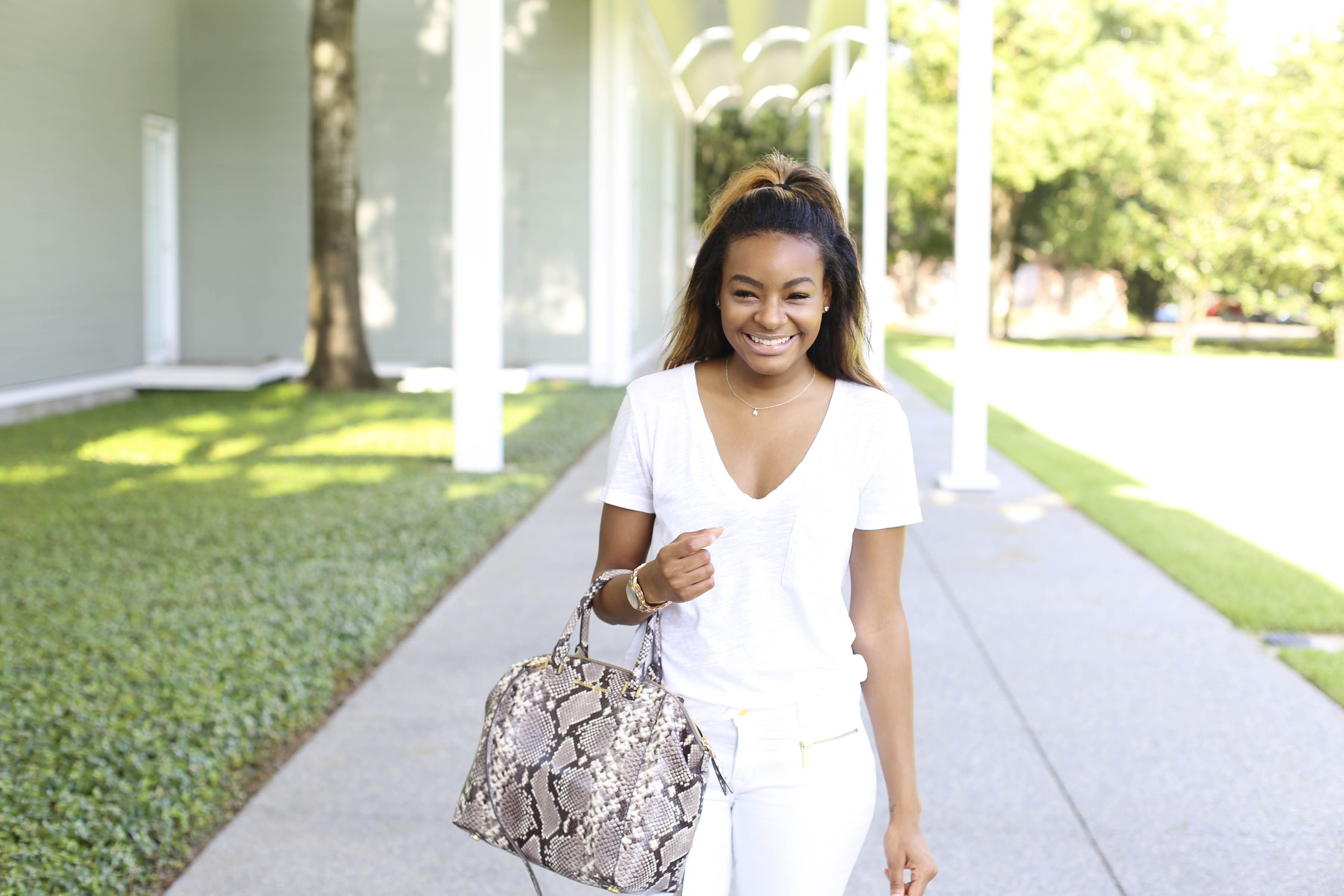 Until Next Time!
-B